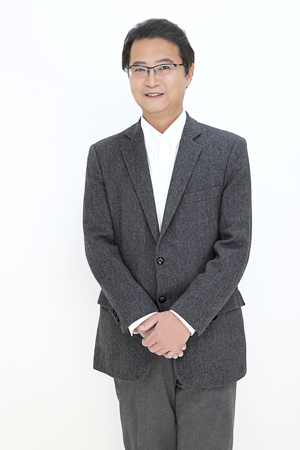 K-WILL Co., Ltd. was established on August 12, 1999 as the first KDDI internal venture company.
K-WILL's core technologies are video quality measurement, video QC, and V&A quality monitoring technologies developed in the KDDI Research Laboratories. Those make it possible to evaluate video quality with high accuracy by taking the place of the human eye. Thanks to the efforts of our employees and the cooperation of experts in various fields, we have been able to develop, manufacture, sell and propose solutions of video quality evaluation/monitoring systems based on these core technologies.
Our main products 8K/4K/2K picture quality measurement equipment: VP series, picture quality monitoring system: Quality Matrix, and video/audio inspection system: ProQ series have received high reputations in various fields and have been used by many customers.
In addition, we became The Emmy Award winner in the United States for our pioneering achievement in the practical application of video evaluation technology, and were blessed with various other awards.
At present, K-WILL products have penetrated South Korea and China, following major broadcasters in North America. Our mission is to make even greater efforts to create more loved products around the world.
Takahiro Hamada Ph.D.
President & CEO
K-WILL Corporation
Company Profile
Company name

K-WILL Corporation

Company representative

Takahiro Hamada, Ph. D. President & CEO

Company location

Marubishi Bldg. 2F, 3-23-41, Tsukushino, Machida-shi, Tokyo 194-0001

Foundation

August 12, 1999

Capital

224,600,000 JPY

TEL

81-42-788-3833

FAX

81-42-788-3835

Business portfolio

・Technology and software R&D related to video & audio data processing
・Planning, research, development and consulting services related to software and hardware systems for video/audio data processing
・Development, manufacture and sales of quality control equipment for video and audio data processing
Takahiro Hamada, Ph.D.
B.S. and Ph.D. in electrical engineering from Tokyo University in 1985 and 1997 and the M.S. in electrical engineering from California Institute of Technology in 1989. Since 2016, Dr. Hamada has been a Visiting Lecturer of Tokyo Institute of Technology.
Since 1987, Dr. Hamada has been with the KDDI R&D Laboratories and worked on the development of digital coding and quality control of broadcast TV and HDTV. In 1999, He founded KDDI Media Will corporation (K-WILL corporation) with KDDI and accomplished MBO in 2008.
Dr. Hamada received the EMMY award in 2000 by the US National Academy of Television Arts and Sciences for its picture quality measurement technology.